HONG KONG, 13 January 2022 – Zhaoke Ophthalmology Limited ("Zhaoke Ophthalmology", SEHK: 6622), a leading ophthalmic pharmaceutical company dedicated to the research, development and commercialization of therapies that address significant unmet medical needs, is pleased to announce that it has received the "Most Valuable Pharmaceutical and Medical Company" award at the Sixth Golden Hong Kong Stocks Awards Ceremony, an event jointly organized by the leading Hong Kong and US stock information platforms in Mainland China, namely Zhitong Caijing (智通財經) and Tonghuashun Caijing (同花順財經).
On 11 January 2022, the "2022 Global Investment Trend Forum and the Sixth Golden Hong Kong Stocks Awards" ceremony was held at the Crowne Plaza Hotel in Nanshan District, Shenzhen. Dr. Lit-Fui Lau, President and Chief Operating Officer of Zhaoke Ophthalmology, attended the ceremony and received the award on behalf of Zhaoke Ophthalmology. Other Hong Kong-listed companies who attended the ceremony include large SOEs (state-owned enterprises) such as PetroChina, Sinopec, CNOOC, Ping An, China Merchants Bank and CITIC, as well as well-known private enterprises such as BYD, Anta Sports and Country Garden.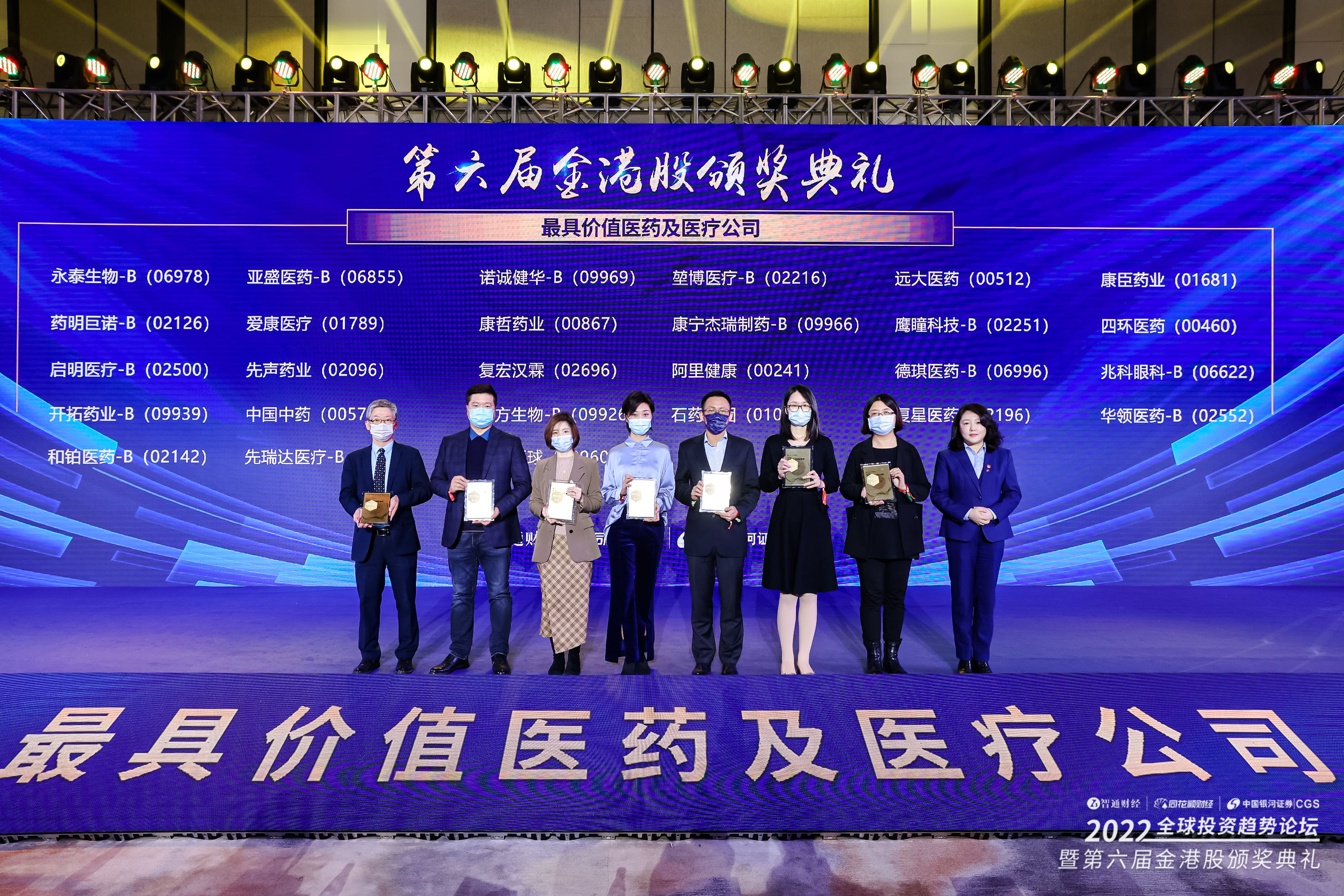 At The Sixth Golden Hong Kong Stocks Awards ceremony 19 awards were presented, covering sectors including financial, pharmaceutical, automotive, pan-consumer, TMT, energy, and public utilities, as a result of a three-month review process. Candidates which had received public nominations, included 2,478 companies listed on the Hong Kong Stock Exchange main board. These companies were assessed by a panel comprising financial institutions, analysts, and media. The panel reviewed and graded the candidates based on their business growth, industry ranking, corporate governance, business model, market influence and capital market performance over the past year. After multiple rounds of assessment, a total of 238 Hong Kong-listed companies were selected to receive the awards.
Alongside Zhaoke Ophthalmology, other well-known pharmaceutical enterprises, including Fosun Pharma, Shijiazhuang Pharma Group, Sihuan Pharmaceutical, Ali Health, and China Medical System, were recipients of the "Most Valuable Pharmaceutical and Medical Company" award.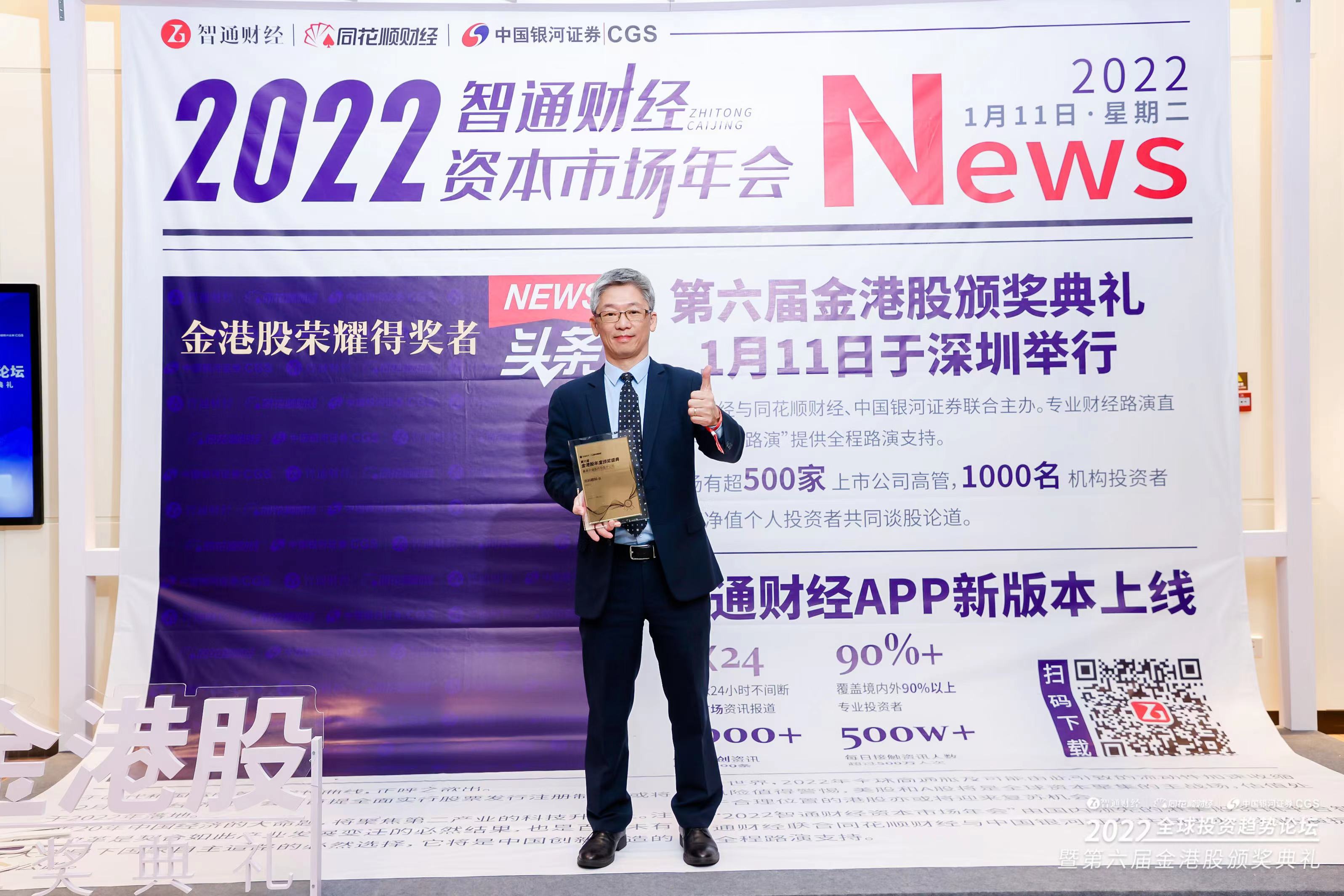 Dr. Lit-Fui Lau, President and Chief Operating Officer of Zhaoke Ophthalmology, commented, "We are honoured to receive the "Most Valuable Pharmaceutical and Medical Company" award and we are grateful to the organizers and judges for recognizing our pharmaceutical innovation capabilities. This award represents recognition by the capital market and reflects our leading position in the ophthalmic sector. This award recognizes our strong R&D team and deep domain expertise. In 2022, we will focus on product commercialization, and continue to strive to transform visual health for patients in China by leveraging scientific research as early as possible."